DL Armour drysuit – Slim Fit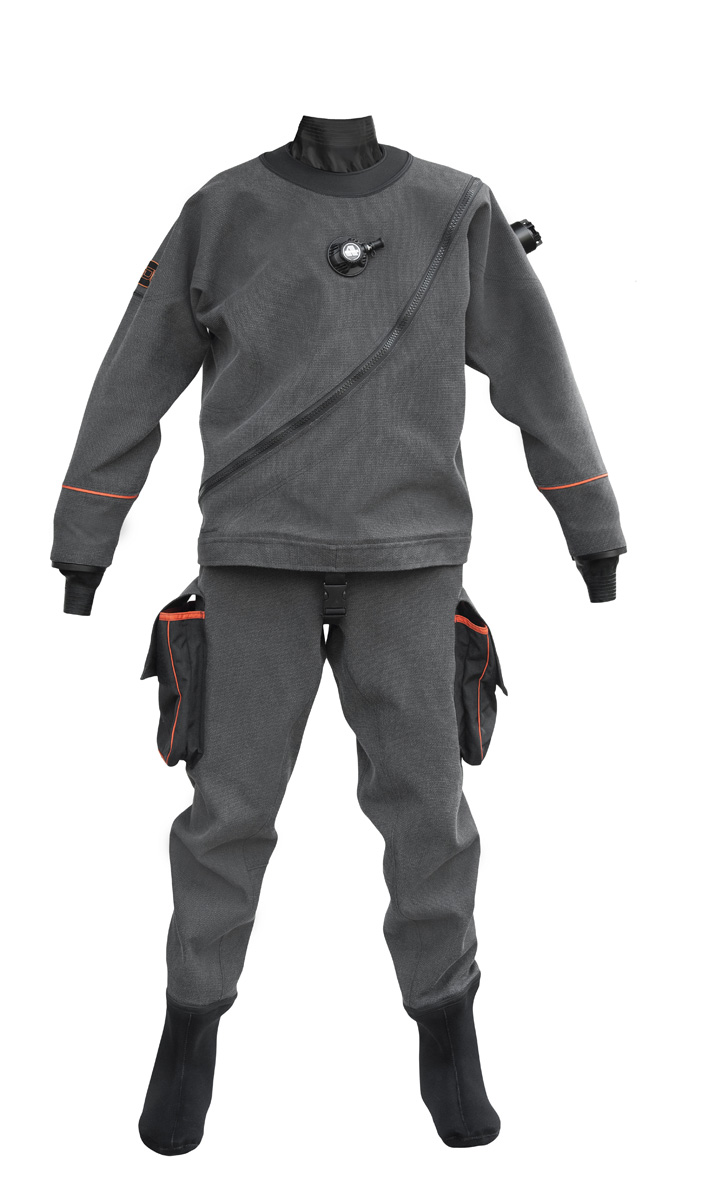 New SLIM FIT design

Specification of DL Armour drysuit:
Kevlar coated trilaminated fabric (Kevlar/Butyl rubber/Polyester)
Durable but light material that makes moving easy
Full protection in any circumstances due to the kevlar coating
Hidden dry zip
Latex neck seal
Latex conical or bottleneck wrist seal
Plastic dry zip is covered by an outer cover plastic zip
Inlet vale is placed in the middle of chest
Zippers are running next to each other to prevent abrasion
Sewed with extra strong Cordura® thread
Seams are sealed with Aquasure
Velcro taped suspenders
Telescoping torso
Includes two 1000 Cordura® thigh pockets with flaps, both pockets has two separate cells for the spare equipment.
No glue technique: Apeks swivel valves are fixed in with a rubber valve port to avoid gluing. This way it is easy to replace the valve while repairing, without damaging the drysuit
Flexible rubber soled boots / neoprene socks
Dry suit bag
Extras:
Si Tech Quick neck
Si Tech Antares system
Extra valve
P-valve
Plastic cuff seals
The pattern:
DL Armour drysuit is the latest family member at Dive Labs. With the innovative slim fit pattern and strong but very light kevlar coated fabric, you are fully protected in any kind water you dive in.
We believe that one of the most significant detail when making a drysuit is the pattern. Our specialised patterns are completely tuned to the diver's needs and to the particular features of the trilaminated fabric, making the user always feel comfortable even when spending hours underwater. DLArmour is a front entry model drysuit, which makes getting dressed fast and easy without any help.